Why PADI Dan Oxygen Provider?
The DAN (Divers Alert Network) O2 Provider PADI O2 First Aid courses are basic training classes in providing oxygen first aid to victims/ patients in diving related accidents.
What do I need to start?

What will I do?

These courses are run simultaneously, completed over a half day and are a prerequisite to the DAN / PADI Oxygen Instructor programs. When combined with the PADI Rescue Diver and PADI Emergency First Responder courses, you receive the best possible preparation to react to any diving rescue incident.
Where can I go from here?
This Specialty course also counts toward one of the five Specialties required for your Master Scuba Diver certification.

PADI Course Flow Chart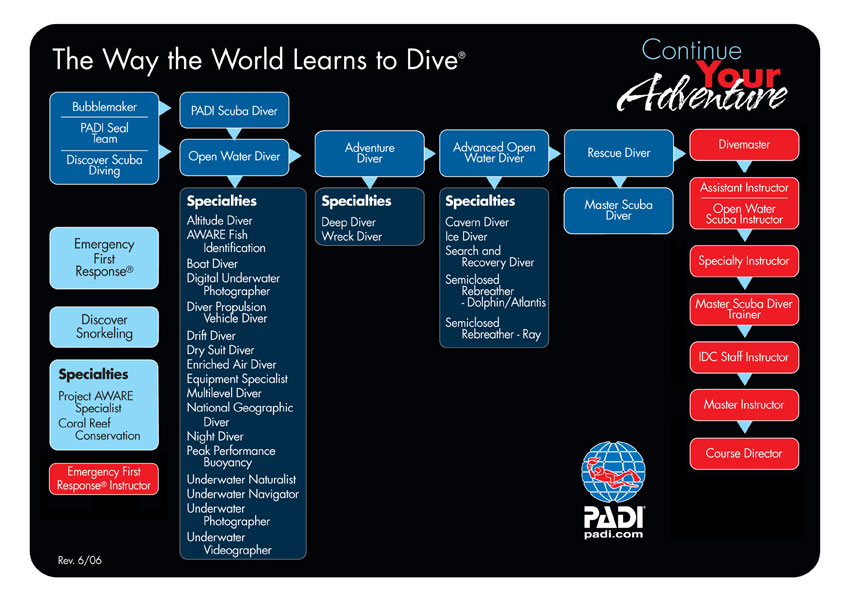 Gift certificates available.

SIGN UP NOW!
To sign up for class, review the course schedules, choose the weekend/ weekdays you want (give yourself at least 10 days to study the academics) by reviewing the Dive and Course schedule/calendar and send an email to info@scubafla.com with your requests. We will send additional information and a booking form to you.